The majority of individuals utilize these things for amusement, while some do it just to enhance their cool factor. No matter what your reasons are, there is a tonne of Discord Voice Changers available, and in this article, we are going to take a look at some of the ones that are the finest.
The gaming community generally agrees that Discord is the greatest platform available for providing both voice and text-based chat services. Because of its widespread popularity, it has become the chat service that gamers all around the world utilize the most. The capability of using customized plugins and add-ons is one of the many useful features provided by the platform. One example of this is when people alter their voice by using the Voice Changer app on their devices.
List of the Best Voice Changer for Discord
You have a tonne of alternatives to choose from, as was just said, but this list includes some of the greatest, and we would appreciate it if you would check them out and let us know what you think of them. The list consists of applications that are compatible with not just Discord but also other platforms like WhatsApp and Skype.
VoiceMod
Not only is this an excellent Voice Changer for Discord, but it is also compatible with a wide variety of other platforms. It is compatible with a variety of services, including Skype, PUBG, Fortnite, and Google Chat. It is quite simple to use, and it provides users with a wide variety of voice modifications from which to choose. Voicemod has a very low latency, which results in a flawless transmission of the user's speech. Additionally, the real-time effect is excellent. It is completely free to use and is compatible with the vast majority of the most popular games and applications. It is now available for Windows, and support for Mac will be added very shortly. You may get Voicemod For Discord by clicking THIS LINK.
MorphVox
MorphVox is a voice-changing application that is used by users in order to improve the overall quality of their time spent using the internet. It offers a variety of programmable options for the mouse and joystick, in addition to having pre-installed voices and sound effects. MorphVox is compatible with a variety of different chat systems as well as online games. Users of both Mac and Windows operating systems may access it, and the download for MorphVox can be found HERE.
Voice Changer
Voice Changer is a smartphone application that may be used to make humorous effects. It works by adding various effects to audio files in order to change one's voice. It gives you the ability to record or open audio files as you apply effects, and then you can examine or modify the audio file that you have saved once you have recorded it. You also have the ability to share the audios you have saved with other people over Bluetooth or social networking websites. It is accessible to anyone who use Android, and the app may be downloaded from THIS LINK.
RoboVox Voice Changer
RoboVox Voice Changer is an Android application that allows users to change their voice and comes packaged with more than 32 distinct voices to choose from. It makes it simple for you to record your own voice and gives a number of different real-time modes, including recording and others besides. You are able to store and send your works as WAV files, in addition to sharing them on SoundCloud with other users. You may get the app by clicking THIS LINK and downloading it.
AV Voice Changer
AV Voice Changer is a tool that can change your voice in real time when you are using services like Discord and Twitch. It is a piece of software that gives you the ability to record and alter every aspect of the sound of your voice. It also comes with cutting-edge virtual driver technology, which ensures that it is compatible with the vast majority of VoIP apps, role-playing games, and online chat programmes. You have the option to record the transformed voice you want to alter and then play it back in the waveform. You may get AV Voice Changer by clicking THIS LINK and downloading it.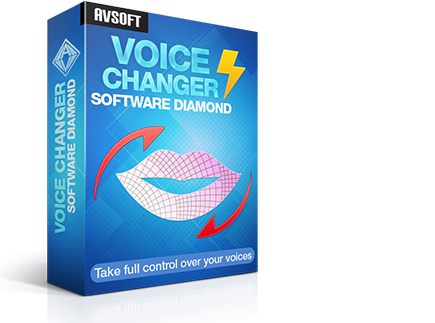 ClownFish
ClownFish is a free voice altering tool that may be used with Discord, in addition to other applications such as TeamSpeak, Mumble, Steam, Skype, Google Chat, and more. ClownFish can also be used with Steam. It comes with a variety of speech effects, some of which are an alien voice, an Atari voice, a robot voice, a man voice, a female voice, a baby voice, and a radio voice. Windows users may access it easily, and it comes with a wide range of features. You may get the utility by downloading it from THIS LINK.
Voxal Voice Changer
Voxal Voice Changer is a programme that provides users with access to a comprehensive collection of options for altering their voices. This girl, this guy, this robot, this alien, this atmosphere, and so many more. In addition to Discord, the software is compatible with all other audio chat services, including Google Chat, Skype, and many more. The programme gives users the ability to record their voices in "real time." It is downloadable for both Windows and macOS from this link, and both operating systems may use it.
The Skype Voice Changer
The Skype Voice Changer is a programme that lets you modify your voice in real time with a variety of different effects. You are able to record your own chats with the app, in addition to playing back previously recorded voices. It gives you the ability to communicate using a voice that is created by a computer. Users of Windows have access to the app, which may be obtained by clicking HERE and following the on-screen instructions.
Voicemeeter
Voicemeeter is another another incredible tool for changing your voice that can be used with Discord. It is a fantastic software for developing one's own individual effects. Voicemeeter requires some familiarity with audio mixing to operate well because of its rather complex nature. Users of Windows may get it for free and it is accessible to them. You may get the app by clicking THIS LINK and downloading it.
Adobe Audition
Adobe Audition is a programme that, with very little effort on your part, enables you to adjust the sound of your voice. You have the option of adding echo effects to your voice in addition to using pre-recorded sound effects. The application also has the capability to tailor its settings to your preferences and provides a multitrack user interface. Both Windows and macOS users may download and use the application. You may get the app by clicking THIS LINK and downloading it.
Bonus
Audio4Fun Voice Changer Accusonus Voice Changer AthTek Voice Changer
Best Voice Changer
Voice Changer Voice Recorder – amazing voice editor
Voice modulator developed by MasqVox
Voice Modifier That Does It All
Conclusion:
The applications that change your voice are fantastic, and the ones listed above are some of the greatest ones you can try. They are entertaining, and you may give any of the aforementioned a go and then share your thoughts with us in the comment area.